Company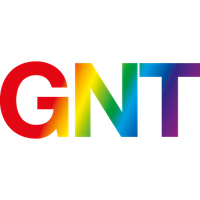 GNT is the leading global provider of Colouring Foods. The company manufactures colouring concentrates from edible fruits, vegetables and plants using gentle physical methods such as pressing, crushing and filtering. Artificial additives, chemicals or organic solvents are not used. The concentrates are sold under the EXBERRY® brand name in more than 65 markets worldwide and are used in a variety of foods, including confectionery and bakery products, dairy products and beverages. GNT has global reach with offices in America, Asia and Europe and supplies more than 1000 food and beverage companies, including seven of the ten biggest producers in the world.

We have production locations in Mierlo and in Heinsberg (Germany). There are sales offices in the Netherlands, Germany, Poland, Great Britain, France, Spain, Italy, Singapore, Brazil and the USA.
R&D Scientist – Plant based ingredients (m/f/x)
Your role
We have an exciting opportunity for a R&D Scientist to join our Research & Product Development Team!
Our team of R&D Scientists are experienced and qualified food scientists, with an innovative and customer-oriented mindset, and particular focus and passion for the development of new plant based functional ingredients. With our EXBERRY® brand we have special emphasis on Coloring Foods where we are proud to be the market leader.
As members of interdisciplinary teams, they have end to end responsibility for the execution of research and innovation projects, closely linked to relevant stakeholders, such as sales, marketing, production, product management and quality management.
Duties and responsibilities
Apply and further grow scientific knowledge and drive the development of GNT's EXBERRY® Coloring Food products and other plant based functional ingredients,

Be part of cross-functional project teams to deliver viable solutions in a timely manner and according to agreed deadlines
Keep up-to-date with emerging food science & technology research, and contribute your know how and engagement to the development of new product concepts
Contribute to IP creation and protection as technical specialist in your field of expertise

Provide specialist knowledge to peers in R&D and work closely with interfaces, e.g in process development, production, quality and regulatory as well as commercial stakeholders.
Plan and conduct the execution of development work in the form of analytical lab work, pilot plant trials and transfer of the process to production.
Attend and contribute to scientific conferences, manage co-operation with external academic and industrial partners

What will make you successful?
PhD or Master in Food Science, Food Chemistry, Chemical Engineering or other related field preferably with emphasis on protein science or microalgae processing
Profound industrial experience in R&D or product development, preferably in the food industry
Proven ability to work efficiently, both independently or in cross-functional-, multicultural-, and international teams
Ability to translate complex scientific findings into winning business opportunities
Strong planning, communication (German and English, written and oral) and organizational skills
Project Management experience, preferably also in agile project management
Contact
If you believe you satisfy our desired profile and would be interested in applying for this position, please contact us in writing including your CV as well as your cover letter (in German and English) and earliest possible start date to:
HRMEurope@gnt-group.com
,
Silke Ohler HR Manager Germany, Kackertstraße 22, 52072 Aachen
EINSATZORT
Aachen
Unternehmen
GNT Europa GmbH