About us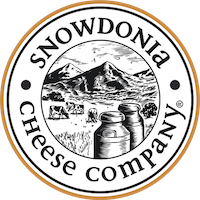 Snowdonia Cheese Company has extensive coverage in the UK market with our products sold in independent stores, stocked in some of the UK's leading retailers, and enjoyed at prestigious UK venues. Additionally, we have a thriving global market exporting more than half of our sales volume worldwide.
We experience strong year on year growth, we are three sites and around 100 employees. Our long-range plans have delivered a consistent performance, you will be working in a business that is family managed, and where our people are integral to achieving our aims and bring our values to life.
Sales Manager (m/f/d) EU
As our Sales Manager for the EU region, you will play a key role in supporting the rapid growth of retail sales in the European market and will focus on working with retailers and distribution partners to build successful distribution and sales.
Offering a salary of €60,000 to €90,000
In addition to a generous salary, we offer;
Remote working but with significant travel required within the region, occasionally to the UK
Bonus
25 days holiday (plus public holidays)
a collaborative, simple, honest and productive culture
personal development opportunities
discount on our products
The role
To build and maintain excellent relationships with our current business partners in the market, to maintain their support for our Brand and product range.
Work with the Business Manager to build annual sales and marketing plans and deliver them in partnership with retailers and distributors.
Work with customers to provide regular (monthly) forecast updates to ensure efficient production planning and stock flow to meet market demand.
Identify opportunities for new business and growth of existing trade, recommend actions and deliver on them (including quotations and new listing data registration).
Monitor and feedback on changes and developments, such as new product opportunities, trends, competitor activity, and regulatory changes that may influence sales plans in the market.
Assist in trade shows and events, in-store activities and delivery of training to business partners.
Communicate regularly and as required with the Business Manager Europe, Head of Commercial, Trade Marketing Manager and other key personnel in Snowdonia Cheese Limited.
Be the champion of the Snowdonia Cheese brand in the target market.
We are looking for candidates who can demonstrate our company values;
Individually Excellent & Collectively Brilliant -Consistent delivery as an individual and a team
Entrepreneurial and Continually Curious - Be the best you can be and strive for success
Operating with a Passion and a Conscience - Respect our company and our colleagues
Customer Focused and Consumer Driven - Loyalty to our customers and our amazing products.
The following key skills will also be an advantage:
Languages required: English and German
Work independently while understanding the necessity for communicating and working effectively as a team contributor where needed.
Ability to travel and drive to meet the needs of the role
Understanding of category management, sales & marketing premium brands
Ambition and drive
Agile and can adapt to support company growth
Confident communicator who can interact professionally with a range of stakeholders including colleagues, customers and suppliers alike.
Contact
Locatie
Home-Office
Opdrachtgever
Snowdonia Cheese Company Limited