Company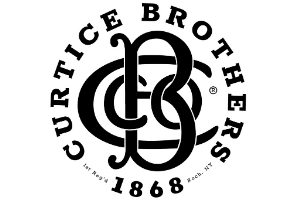 The Curtice brothers is the world's premium condiment producer. We are a close-knit team of talented people around europe who, over the last years, have been building one of the industries most talked about and influential premium condiment brand and have big ambitions to grow much further.
We are seeking a proactive Senior International Key Account Manager to join us and help increase sales based on our existing network of prestigious Hotels & Restaurants as well as retailers in Europe.
You'll need to utilise your existing network to generate new business building off our growing international presence. This role will require getting to know a large variety of different people and cultures whilst finding ways to build them into our biggest fans. During the pandemic lots of business's learned how to do business remotely & online. Nevertheless, your job would include 30% travel within Europe to visit potential clients, maintain relationships and exhibit at numerous trade shows.
Senior International Key Account Manager (m/w/d)
Primary Responsibilities
Get your hands dirty. Like any true young company, no two weeks will be the same and a general interest in mucking in and just getting the job done is crucial
Actively partner with the senior team to develop a cohesive strategy for the growth of Curtice Brothers sales around the globe
Day to day, you are driving sales by developing relationships with new clients, expanding on your existing network, with an emphasis on bringing in new business and filling a pipeline
Work to get agreements in place with international chains and groups that echo down to local levels for each country
Coordinate with the planning team to formulate production requirements and legal requirements for each country. Then support each department to ensure every step is handled correctly from order to delivery to payment.
Owning relationships with key accounts including retention, across the globe
Discuss and listen to the requirements of each potential client to support and advise on the most appropriate product.
Research into and strategic targeting of new accounts to procure new business.
To proactively develop relationships and identify/develop new business opportunities.
Building up and nurturing accounts to foster good relationships and increase sales.
Achieving set sales targets and budgets while also exceeding expectations
To ensure effective communication at all levels, internally and externally
Helping manage inventory
What are we looking for?
Min. 5 years' experience in Business-to-Business or commercial sales with proven track record to meet and exceed targets and goals within our industry.
Experience in sales to large corporations that handle procurement through formal tender processes.
Knowledge about condiments is highly desirable but not essential (However a love for food is a precondition)
Car Driving license and be available for national and international travelling.
Fluency in English is essential, any other European language is desirable. especially French or Spanish.
Negotiation skills with commercial mindset
A high performer with a track record of excellent customer care
A true self starter, with a proactive approach is a must
Growth mindset dedicated to growing your skills as a professional
Candidates should possess analytical and creative skills to identify new business opportunities and to develop commercial solutions which quickly generate additional revenue income
Why word with us?
Flexible schedule, hybrid working from home
As many condiments as you can fit in your fridge!
Casual Dress
Fun-loving, tight-knit team solving problems together
Personal growth - join us as an early employee to fast track your progression opportunities
Be part of our friendly, family-like culture,-we value our people, diversity and building a wonderful culture where we can all thrive
What working with us is like?
We are a young, fast-growing team so you will have a high degree of ownership and accountability, and you will be directly exposed to all areas of the business.
We are a start-up, so don't have a lot of structures and processes. Things change quickly and we acknowledge when we get things wrong and change direction.
We are a diverse business, from many nationalities and backgrounds.
We really value our people. We have a flexible & remote work environment
We are committed to creating a first-class work environment. Every employee has a voice, and we encourage open communication.
Contact
Locatie
Homeoffice & Reisetätigkeit
Opdrachtgever
Curtice Brothers GmbH